DIRECTOR
Misaki N. Natsuaki, Ph.D.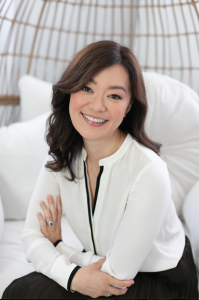 Email: misaki.natsuaki@ucr.edu | Faculty Page
Dr. Natsuaki is an Associate Professor of Psychology at the University of California, Riverside. In 2006, she received her PhD in Human Development from University of California, Davis under the mentorship of Dr. Xiaojia Ge. She then became a postdoctoral researcher at the Institute of Child Development of University of Minnesota. Taking a developmental approach, Dr. Natsuaki focuses on the interplay of biological and environmental origins of psychopathology. In particular, she is interested in the roles of puberty and family relationships in explaining the emergence and changes in internalizing psychopathology during the transition from childhood to adolescence. Dr. Natsuaki uses various designs in her research, including longitudinal designs and genetically sensitive designs. She is an investigator on the Early Growth and Development Study.
GRADUATE STUDENTS
Jing Wang, M.S.Ed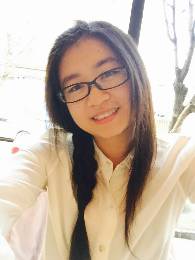 Email: jwang310@ucr.edu | Curriculum Vitae
Jing is a fifth year doctoral candidate who received her M.S.Ed in Interdisciplinary Studies of Human Development and Educational Statistics at the University of Pennsylvania. She received her B.A. in English Translation and Interpretation in Shandong University in China. Jing is interested in looking at how marital relationships and parenting influence the development of internalizing psychopathology in children and adolescents, especially during puberty. She is also interested in cross-culture differences in the trajectories of these developments, and hopes to communicate her findings to a wider audience through cross-cultural research. In her spare time, Jing enjoys cycling, and exploring places on a bike. She cycled for more than 2000 miles across China within a month, and hopes to cycle across the United States in the near future.
Erick Perez, M. A.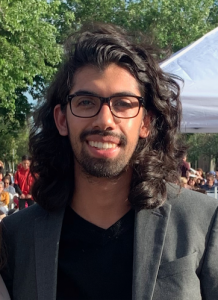 Email: epere136@ucr.edu | Curriculum Vitae
Erick is a third year doctoral student and a Eugene Cota Robles Fellow in the Developmental Psychology program at UC Riverside. He received his B.A. in Psychology at California State University Northridge. While there, he was a National Institute of Health BUILD PODER Scholar working on research that addressed the motor and social barriers to physical activity and fitness among young adults with Autism Spectrum Disorder. His research at UC Riverside focuses on improving the assessment and treatment of Fetal Alcohol Spectrum Disorder. Additionally, Erick is interested in how individuals cope with the loss of their loved ones. He seeks to understand how bereavement and grief varies across cultures, the life-span, and the context surrounding the loss (e.g., cause, timing, relationship to the deceased). In his free time, he enjoys Wu-Tang, treflips, stage dives, high fives.
Arash Mehrkesh, M.A.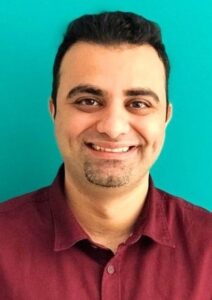 Email: amehr015@ucr.edu| Curriculum Vitae
Arash is a first-year doctoral student in the Developmental Psychology Program at UC Riverside. He received his MA in clinical psychology (family therapy) from Shahid Beheshti University in Iran. He also holds a BS degree in Electrical Engineering and an MBA from Sharif University of Technology in Iran. Arash's main area of interest is in developmental psychopathology and the mechanism through which family dynamics and early interactions can influence the social-emotional development of a child. He enjoys swimming, watching movies and hanging out with friends in his free time.
FORMER GRADUATE STUDENTS